Search
Always up-to-date public
charging info
Plan
See the charging stops for
your long-distance trip
Control
Connect your car
to control charging
Smart
Save money with
charge scheduling
Places
Find EV friendly
hotels and attractions
Link
Add your charging
networks
Join over 1K+ drivers using Charge App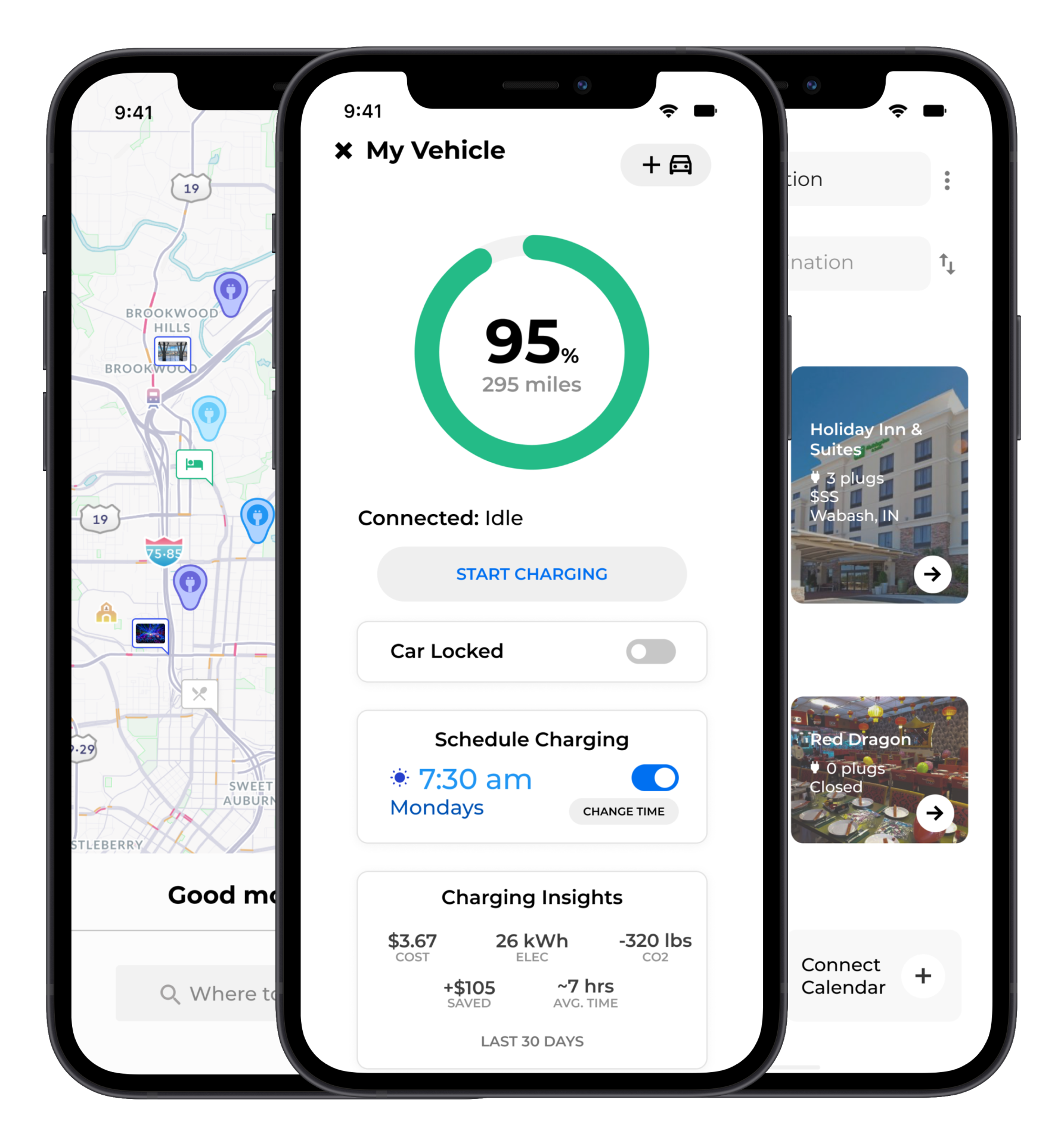 What Our Customers Are Saying
I ended up trying Charge App after a friend of mine, also an EV owner recommended it to me. I love the schedule charging features, the trip planning, I can also see if a station is blocked by a gas car and whether it's in service and can connect my charging accounts to keep track of my recent charging.
-hamz_367 (07/30/2021)
Love it!! I tried every EV app out there but this one seems to do the best of all worlds. I also like the charge scheduling feature which you can use after connecting your car wirelessly. Honestly why aren't there more apps like this? Recommend for anyone that drives electric, trust me it's worth it
-phototaker115 (04/14/2021)
The little things as the startup animations and the recommendations for nearby activities food and other attractions really sold it to be a credible and reliable application with future updates coming in. Would highly recommend to anybody with anything electric!
-A.jordn (12/16/2020)